Bright-up Wall, 2006-2007


Site-specific light installation, digital; variable-duration interstitial loops; 200m width, variable height

The monumental LED light wall spanning the entire facade of Tadao Ando's Omotesando Hills (Tokyo) was initially installed as a technical apparatus without concept. The visual project involved first articulating the surface as a "light margin" for softening the facade along the streetscape and buffering the intense car and foot traffic, then devising a programmatic framework for a two-year interstitial run. Loops at various times of day and night sampled and layered natural light phenomena, geometric patterns, particle systems and traditional Japanese iconography in a seasonally-oriented colour cycle.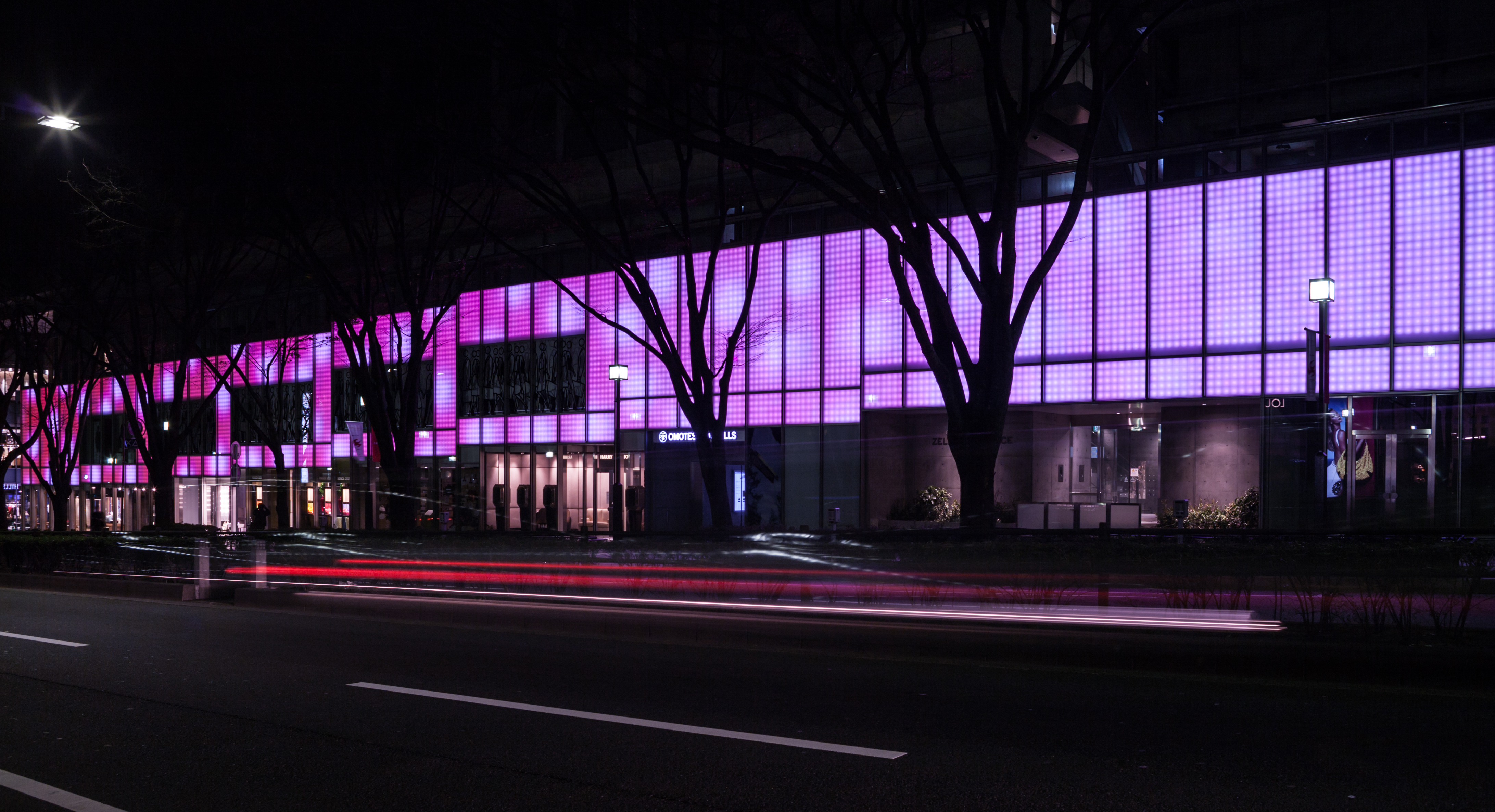 Created in collaboration with Yu Maruno / GLMV. Commissioned by JTQ Inc. and Mori Building Company. Produced by Culture Engineering Foundation Inc. Exhibited on-site 2006-2007.