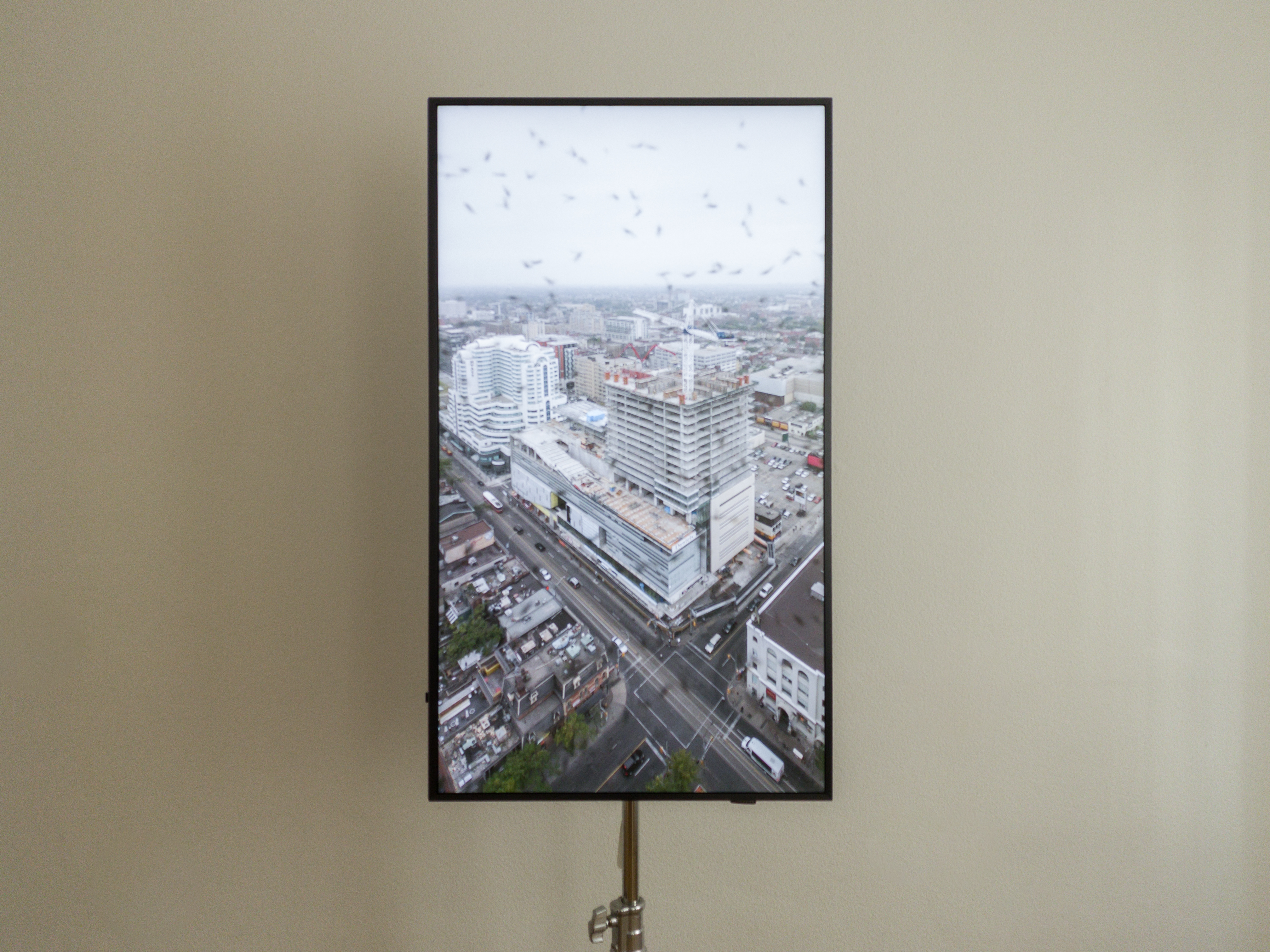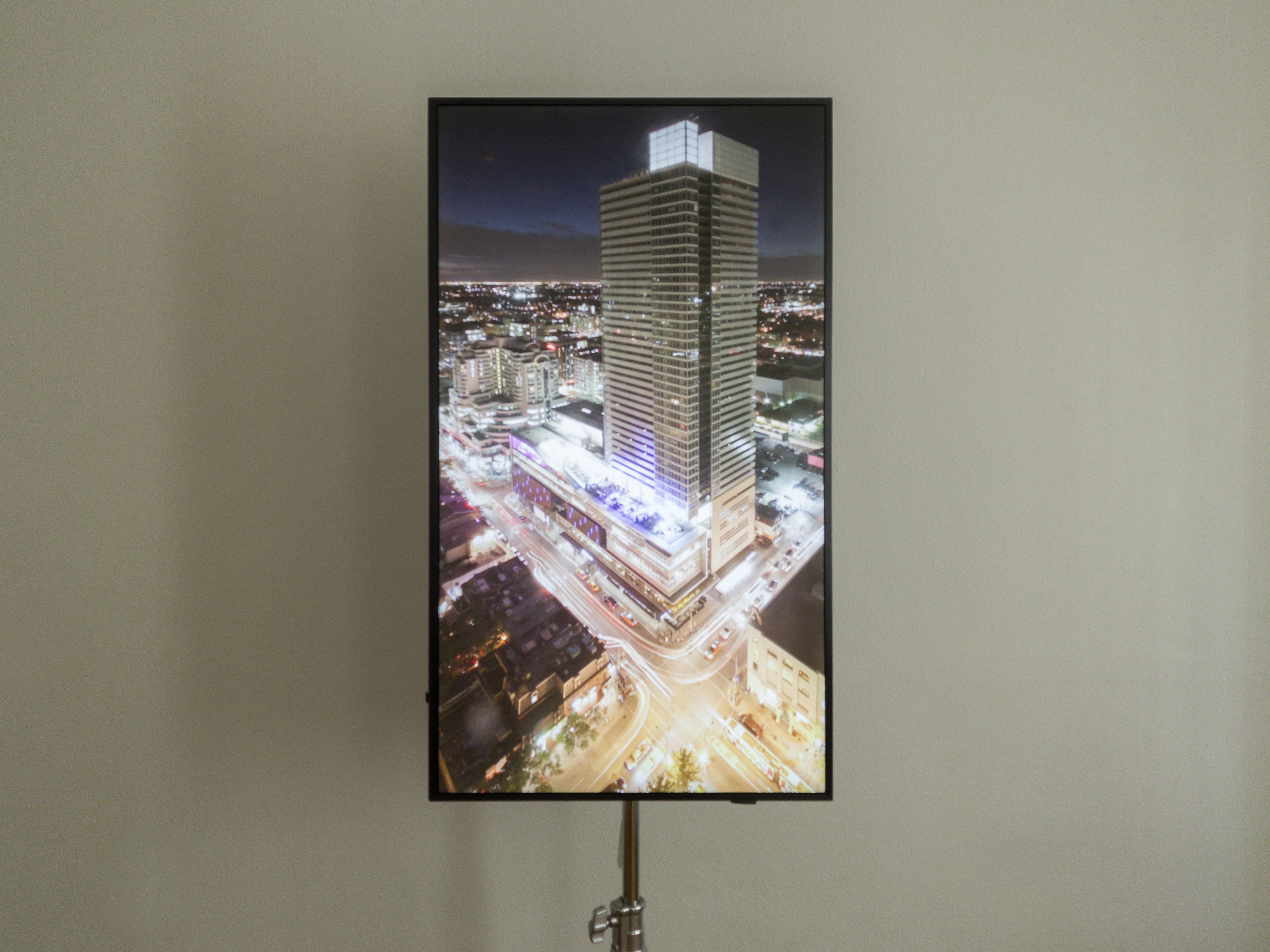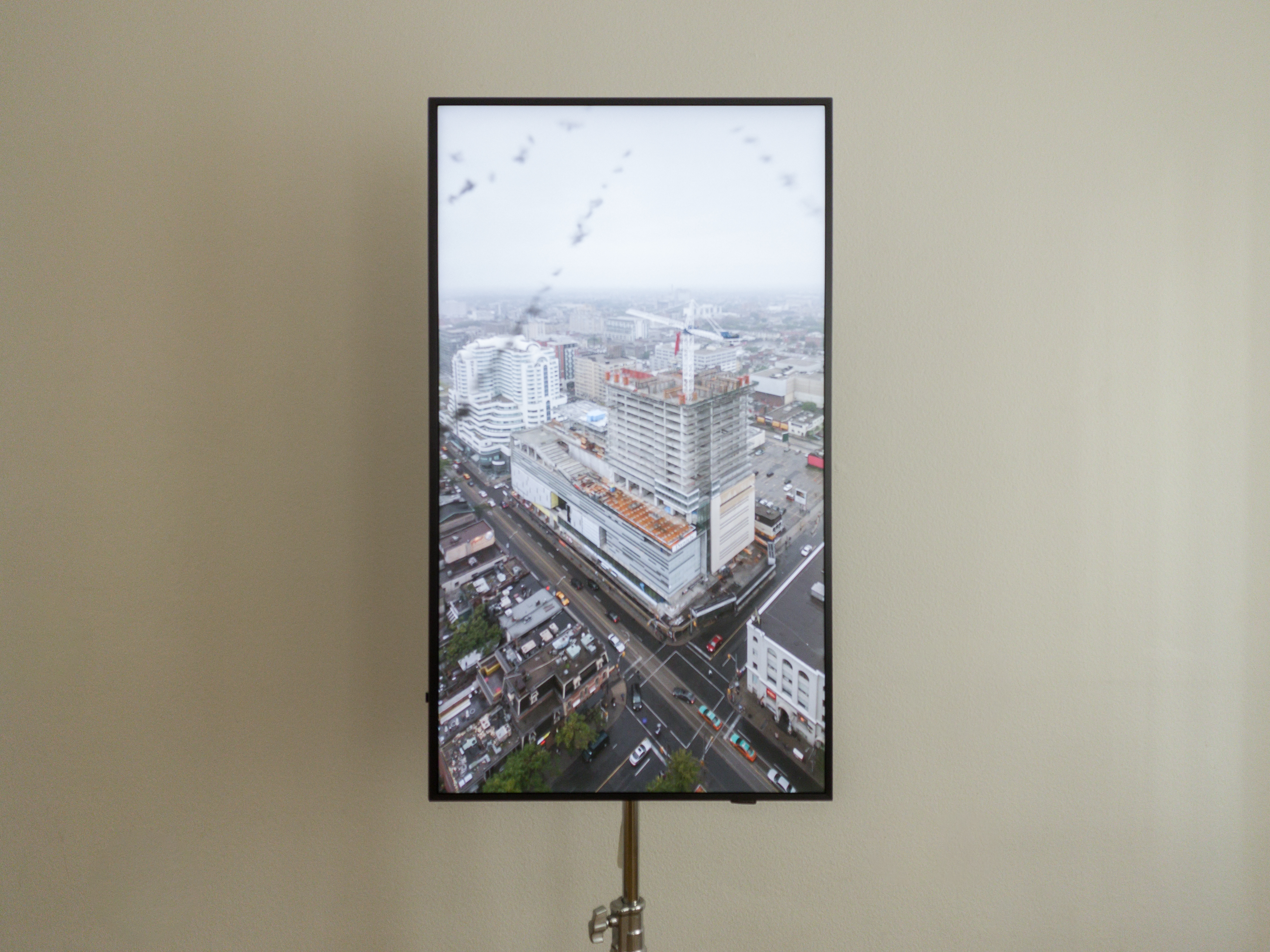 Lightbox City, 2011


Single-channel moving-image installation, digital; 9:16 aspect ratio; 150' loop

Conceived as a living photograph, Lightbox City is a feature-length time-lapse composition inscribing the entire two-year construction process of the Toronto International Film Festival "Lightbox". Perched high above the city with a clear view of the horizon, the camera faithfully captures twelve pictures every hour, archiving the flow of urban patterns and seasonal cycles as the building stretches into the frame.


Commissioned by KPMB Architects. Produced by Maris Mezulis Studio in collaboration with KPMB Architects. Exhibited at the Toronto International Film Festival Lightbox, September 2012; and as part of TOO TALL at Harbourfront Centre (Toronto), December 2011.